Weekend highlander's Garden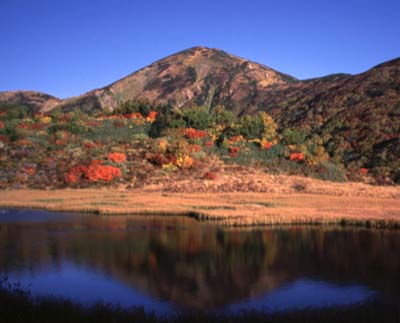 Mt. Hiuchi in Niigata pref. Japan(Oct.7. 2000)
Welcome to my home page.
This home page is a private site of a Japanese amateur photographer who loves wildlife, nature and mountaineering.
At first, I made Japanese site and I have been translating to English little by little. Still many pages are Japanese only, but I think at least you can see the photographs.
Please feel free to link.
I appreciate if you mail me how you feel about this home page. (My e-mail address is "uranus.dti.ne.jp" after "mopoke@". Sorry for inconvenience, but if an e-mail address is written in web site, automatic address finding software would find the address and a lot of unwelcome mails come to me.)

All right reserved.
However, I permit you to use all image files except followings: (1) map (2) files on which any copyright is indicated clearly or (3) in case the purposes of using files are: sell, buy, cruelty to, collect or hunt any lives, or invite any person to any religions.